Posted in Featured, Themes, Wordpress
Best WordPress Theme: Thesis vs Genesis
Thesis theme is making the buzz very fast but the question is, thesis or genesis, which is more effective?
There is no such thing as best theme and "best" can depend on your need, if you want more SEO you might not care about design so far you have traffic and if all that matters to you is design you have no concern with SEO. By the time you finish reading this post you should be able to conclude which theme is best for you.
Design
When it comes to choosing a theme many people prefer having a cool design, otherwise, they won't bother buying a theme. Also in the thesis vs. genesis debate we might want to factor in the design. As far as design is concerned genesis theme is presently the best because you can still use its main theme without bothering about poor design but with thesis you won't have a great design if either you don't have coding knowledge or you don't buy a framework.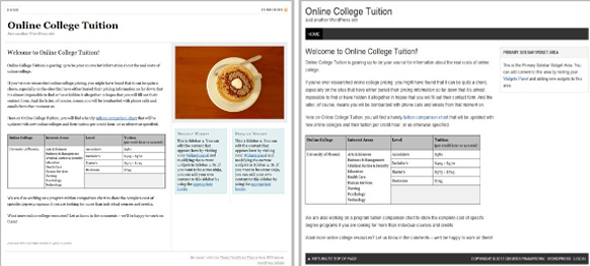 Also, using the default options and customizations you will be able to get more from the genesis wordpress theme than the thesis wordpress theme.
So as far as design is concerned,  Thesis beats Genesis !
Loading Speed
Another critical element when it comes to choosing a website template is the loading time/speed and this is a very important factor especially to your readers in countries with poor internet connectivity.
In the case of loading speed thesis theme is better than genesis theme. I have tested the genesis theme on my blog and I presently use thesis, it is also important not to base my conclusion on my site only but I also tested several other genesis vs. thesis sites but I noticed that the thesis theme is faster.
SEO
One thing people always talk about when they want to buy wordpress themes is the theme's support for SEO. I actually don't believe a theme is best or worst for SEO, SEO is based on so many factors and the factor that makes a theme important is a somehow minor factor, that is the theme code. The most important factor in SEO is links so it doesn't matter whether you use thesis or genesis or woothemes, they won't help you rank better, it is your knowledge and action that will help you rank better!
Since both genesis and thesis have clean code I will say both are SEO effective themes.
by wpkube.com
Related posts: